Kristina's new book,

"The Hollywood Approach,"

is here!
Sign up for latest updates!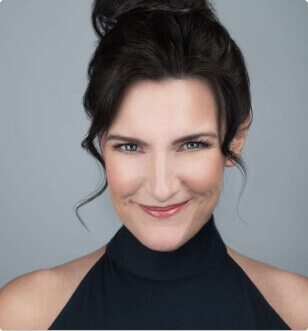 Kristina Paider
Kristina Paider is a world-class marketer and storyteller. Her company, The Hollywood Approach, is a platform that leverages the art and neuroscience of story to help people accelerate results in their business and life.
KP's executive track record includes overseeing the marketing and research for a $10 billion global hotel advisory company and prior to that, two hotel tech companies, all while moonlighting as a screenwriter. Her crime-thriller script is in the works. Her book is out. She travels by motorcycle, jumps into waterfalls and is a guest chocolate chef.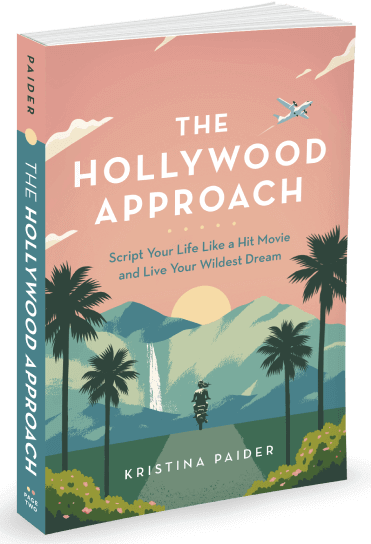 Introduction: The Call to Adventure
1. Be Your Own Hero
2. Your First Big Yes
3. Your Narrative Forensics
4. Character DNA Part I: Strengths and Assets
5. Character DNA Part II: Amnesia and Superpowers
6. Character DNA Part III: Flawesomeness
7. Allies: The Force Multiplier
8. Drink Your Antagonists' Tears
9. Mentors and Models
10. Annnnnd . . . Action
11. Plot Twists and the Dark Night of the Soul
12. The Supreme Ordeal
13. Love Conquers All
14. Bulletproofing
Conclusion: Your Next Call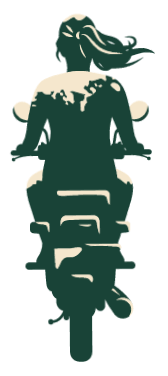 Early Praise for "The Hollywood Approach"
"I love this book; it's not a book but a continued inspiration for a life lived and yet to come."
"Kristina Paider has a brilliant idea: use the same strategies that screenwriters and movie producers use to make us love and identify with our favorite Hollywood stars to help people draft and craft their own real-life stories."
"I have led the research into the brain science of story—how the human brain relies on story elements to make sense, and to create meaning, from narrative and experience.
Kristina's book is a masterful and accurate application of that story science to the process of designing and scripting a life. Tightly and powerfully written, it is a delight to dive into with a steady flow of pearls to find on each dive."
"A perfect pairing of fact and feeling, Kristina Paider's "The Hollywood Approach" weaves together strategies for personal fulfillment and success from the big screen, her masterclass clients, and, most poignantly of all, from her own life.
More than just breaking down the building blocks used by screenwriters to advance their characters towards their goals, Kristina anticipates our doubts and helps us uncover and overcome our toughest roadblocks.
She reminds us to rediscover and explore our own personal stories while drawing insights from our silverscreen heroines and heroes."
See Kristina's Book Trailer
"The job of a CIA operative is similar to the book's approach. It's a little glamorous and all about knowing your mind is your best weapon to achieve your goals."
Find out what is possible for you – 1 minute